From the monthly archives: July 2013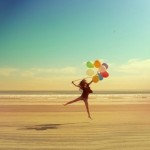 Dear readers,
I wish you the most lovely of summers, filled with life, love and fun & food, laughter, friends and lots of happiness.
May the sun kiss your face, your tan be great and adventure lurk 'round every corner.
Cinda loves you!
Continue Reading

→
I was at the airport, bored, bookless and hungry for light entertainment, when 50 Shades of Grey called my name. "MORE THAN 70 MILLION COPIES SOLD WORLDWIDE" the back of it boasted.
The plot is just one level over that of a porn movie. Basically, we just need to set a scene, so we can […]
Continue Reading

→