From the monthly archives: February 2014
Hell hath no fury like this lady, barking loud orders into her phone.
Though February, the sun was out, so both my taxi driver and me had our windows open, as we waited at the light. The staccato of her yelling revealed some eastern European tongue. She almost couldn't contain herself. I never saw such […]
Continue Reading

→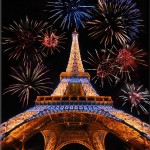 From our class room there is a view of le Sacre Ceur. I walked up there Tuesday afternoon. Today is Friday and my calves are still diamond-shaped, rock hard and sore like a hooker on Navy Week.
…
I go to class in the morning and on my way I meet the dads. […]
Continue Reading

→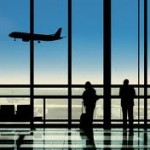 One advantage of always turning up early is that it leaves time for one of my favorite pastimes; to people-watch. I imagine where they are from, where they are going, the relationships between them, etc. And this morning, as I was picking up my friend from the airport, I witnessed the miracle of birth.
I […]
Continue Reading

→