Currently viewing the tag: "Baby"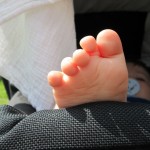 Back when my now 2-year old was a baby, he would not take a pacifier. This meant that he nursed A LOT!  Without being hungry, he would sit on my chest like a big meat-brooch. He'd get very upset if I removed him. I tried all kinds of things and none of it worked.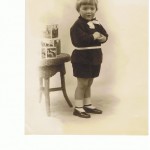 Off to a flying start!!
Only a few hours after posting our new feature: "Ask Cinda!!", I had my first mail from a reader, who asks a tough question. I have been pounding away ever since – as the sailor told the nun.
So without further a-doo: Our first "Ask Cinda!!"
Dear Cinda,
Thanks […]
Continue Reading

→
Yesterday, my mom got up early and drove 25 miles to come "sit" me and my kids. Lately, everyone in this pox'ed household has been snotty, feverish, coughing and simply all 'round icky-poo. It was time to round up everybody and go see the doctor. As we head to the doctor's office, at 11 a.m. […]
Continue Reading

→