Currently viewing the tag: "Adventure"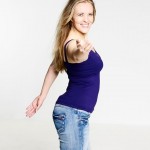 Welcome to the fifth in a series of articles entitled: Awesome Women with Awesome Jobs.
I was looking at my friends list on Facebook one day and it suddenly struck me that I know so many absolutely awesome women with rather special jobs. Jobs that are not just about pulling home a paycheck. No, these […]
Continue Reading

→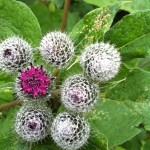 I just got back from a hike and I feel so good and healthy and filled with energy, that I simply have to share all this self-righteousness with you.
First, let me tell you a secret. Not many people know this and there is a multi-billion dollar industry of protein bars, special hiking equipment such […]
Continue Reading

→
On my fridge, there is an article with advice on how to be happy. I thought I'd share the gist of it with you, 'cause dangit, YOU deserve to be happy.
No.1: Show Gratitude
Lots of studies show that the is a correlation between happiness and gratitude. Let me show you why:
Our marvelous […]
Continue Reading

→