Currently viewing the tag: "Motherhood"
I am the proud mother of two boys aged 3 and 7. I am too old for more kids. I just don't have the energy. This means, I will never have a daughter and it is something that makes me truly sad. I see the glittery, sparkly pink worlds of braiding hair and painting nails […]
Continue Reading

→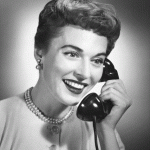 Ah, people with kids. Don't you love them?
Now, while mothers are different, I've noticed a few similarities. Within a spectrum, but still.
First the woman gets pregnant. If it is her first pregnancy, she reads a lot of books about pregnancy and talks a a lot about how she feels, how far along […]
Continue Reading

→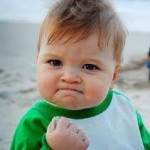 Ever doubt whether or not YOU have a kid? Well…
You know you have a kid when:
You wake up with an eczema-looking pattern of little dots in your skin, stemming from those Legos you slept on – uncomfortably but too tired to care You completely melt when you ask for a hug and a little guy with a […]
Continue Reading

→