Currently viewing the tag: "Flowers"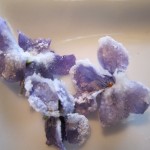 If you follow my blog regularly, you'll know that I adore edible flowers. More than any other flower, I adore the violet. It comes out in March as if to tell the world that Spring is coming, it is petite and feminin and it has a wonderful aroma not to be found […]
Continue Reading

→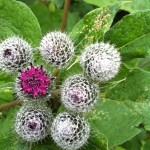 I just got back from a hike and I feel so good and healthy and filled with energy, that I simply have to share all this self-righteousness with you.
First, let me tell you a secret. Not many people know this and there is a multi-billion dollar industry of protein bars, special hiking equipment such […]
Continue Reading

→
1-50:
1. I never really cared for Tom Cruise or his movies (except Magnolia!) but I always admired his ability to run fast. His little legs going like drumsticks.
2. The other day, I scratched another car when I tried to park. And I drove away without leaving a note – in a panic. […]
Continue Reading

→