Currently viewing the tag: "write off"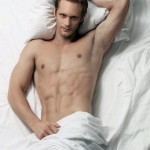 This piece is part of a creative writing challenge "The Cindafuckingrella Write Off" with the theme: "Life"
…
By Petra Pan
7.55 Snooze
8.05 Snooze, grab remote and turn on TV.
8.15 Turn off alarm. Why anyone ever produced – let alone watched the Drew Carey is beyond me: It fucking SUCKS!
8.20 Turn on […]
Continue Reading

→