It has been his constant companion at nights and when feeling sad. It has  been his best friend and the one he could always count on. And today I took it away. His pascifier. The binky.
We have been talking about for a while. It is begining to affect his teeth. He is starting kindergarden soon. I thought it was time.
So with a ritual, worthy of the love he feels for them, we said goodbye today. Found all the binkies we could find in the house and the car and pulled them all on a string. Drove to the "Binky-Tree" and everyone took turns to say goodbye and thank them for the comfort they have provided ove the years.
And them I threw them up, hanging from a branch. The kid look on with huge eyes.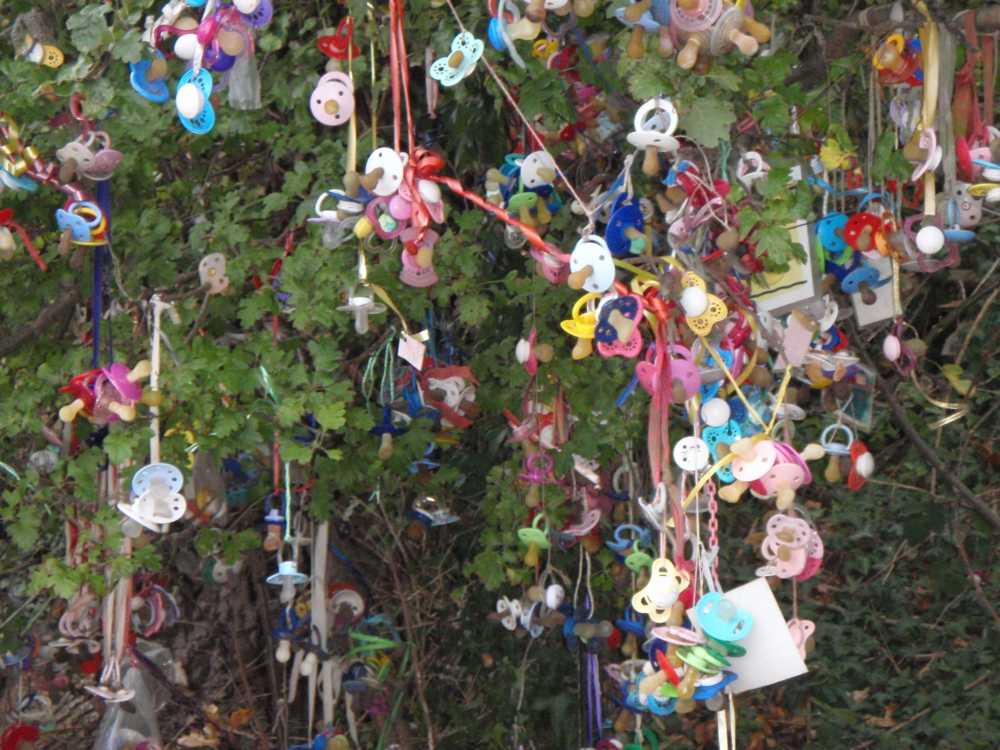 On the way back to the car he told a lady: "I don't use a binkey anymore!" I saw that as a good sign. In the car he got a big present with the cuddilies bear inside.
…
He'll be fine. Sigh. Another bridge crossed. The end of another era. Up next will be the end of diapers. (No, there is NO diaper tree.)
My, they grow up fast.