This cake is so bad, it would make any high profile clergy-politician found at a sleazy motel in the company of an underage crack hore and a big bag of bribe money seem good.
It is filled with nuts, butter, eggs and sugar and is very unhealthy. And it tastes so good, you want to weep with happiness when you get it in you mouth. (Like the sailor told the nun.) (Sorry.)
You need:
375 grams/14 Oz.  hazlenuts
375 grams/ 14 Oz. sugar
225 grams/ 8 Oz.  butter
3 eggs
75 grams/2,6 Oz. buckwheat flour. Yes. Buckwheat. Or spelt, if you can't find buckwheat.
(Remember: Spelt makes everything ok: http://www.cindafuckingrella.com/?p=86)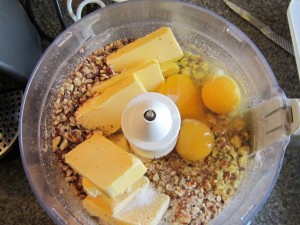 In a food processor, chop the nuts, add the butter and sugar. Then add the eggs and the flour.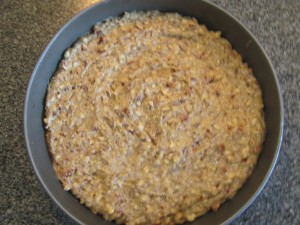 This is a sticky mess, so just buttering or spraying a pan isn't enough. You need parchment paper!
As the pictures prove, I didn't use anything because I thought teflon was enough. It wasn't! (It was also not the first time I made that mistake!!) So USE PARCHMENT PAPER. Or live to see the consequences!
Bake it at 180 degrees Celsius/350 Fahrenheit  for about 45-50 minutes.
If you are going for the kill, you top it – once it has cooled down –  with this:
250 grams / 9 Oz. mascapone
2 dl cream/ 1 cup – whip it until it is firm. (Again, like the sailor told the nun. ) (Again, sorry. Really! I mean it this time.)
3 teaspoons vanilla sugar
1/2 vanilla pod (the scraped out black little wonderful grains of pure vanilla, so decadent and fragrant and wonderful)
5 tablespoons icing sugar
Juice and zest from 1 lemon (organic )
You mix everything and top it on the cooled cake.
Berries are optional. They just make me so happy. Look, how pretty!!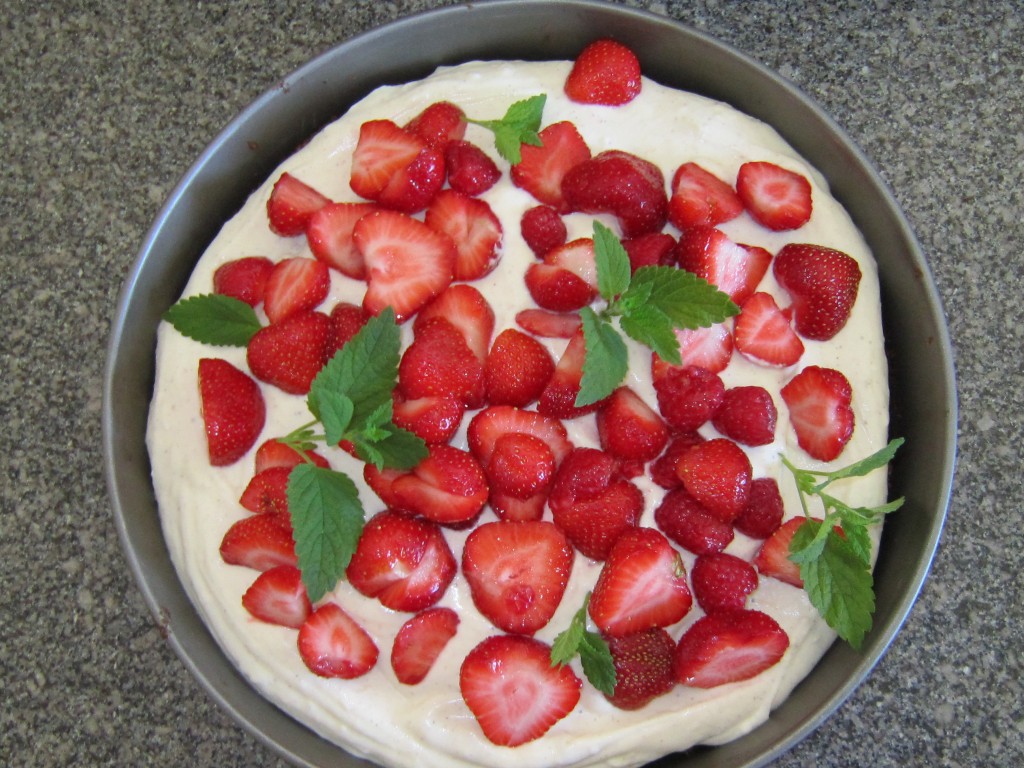 Ta-daaa!