Thai Week: Red Coconut Soup With Turkey Breast
Thai Week, Part Two!
We can't have Thai week with out some coconut-milk-dish!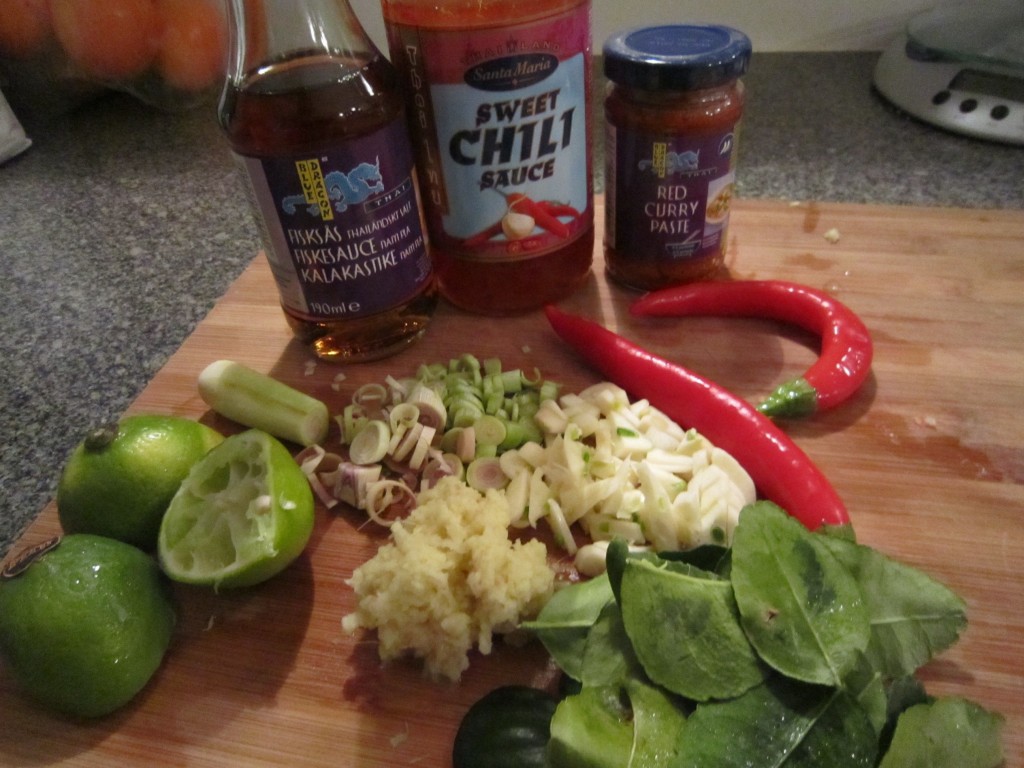 You need:
2 cans of coconut milk
600 grams of turkey breast or chicken
1000 grams of mixed veggies (I've used squash (zucchini) and bell peppers (NEVER the green ones, they should be banned.) You could also use broccoli,  string beans or what ever you have in the house.)
1 stem of lemon grass (outer part and woody end removed) – super-finely cut
2 thumbs worth of grated ginger
2-3 large chilies – finely cut
4 cloves of garlic – minced
Juice from 2 limes (zest too if organic!)
6-7 kaffir lime leaves, whole (dried or frozen)
2 table spoons of fish sauce (careful – it is very salty!)
3 table spoons sweet chili sauce (add some plain sugar if you think it is too much chili!)
3-4 tea spoons red curry paste. (Try a little before you add it – see how hot/salty it is and adjust the other ingredients accordingly.)
Basmati rice – cooked vis-a-vis the instructions on the package. (Optional.)
To make:

With love, attention and patience, cook the turkey (or chicken) in a bit of neutral oil until it browns.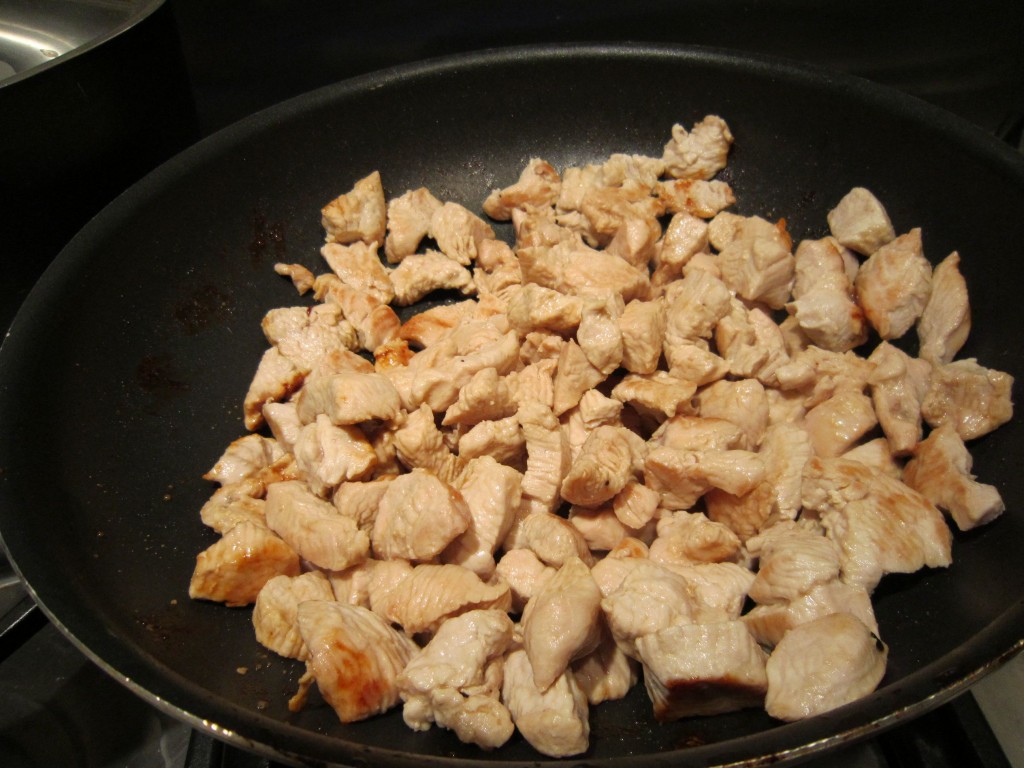 Add the garlic, ginger and lemon grass and let it get some heat. Smell that!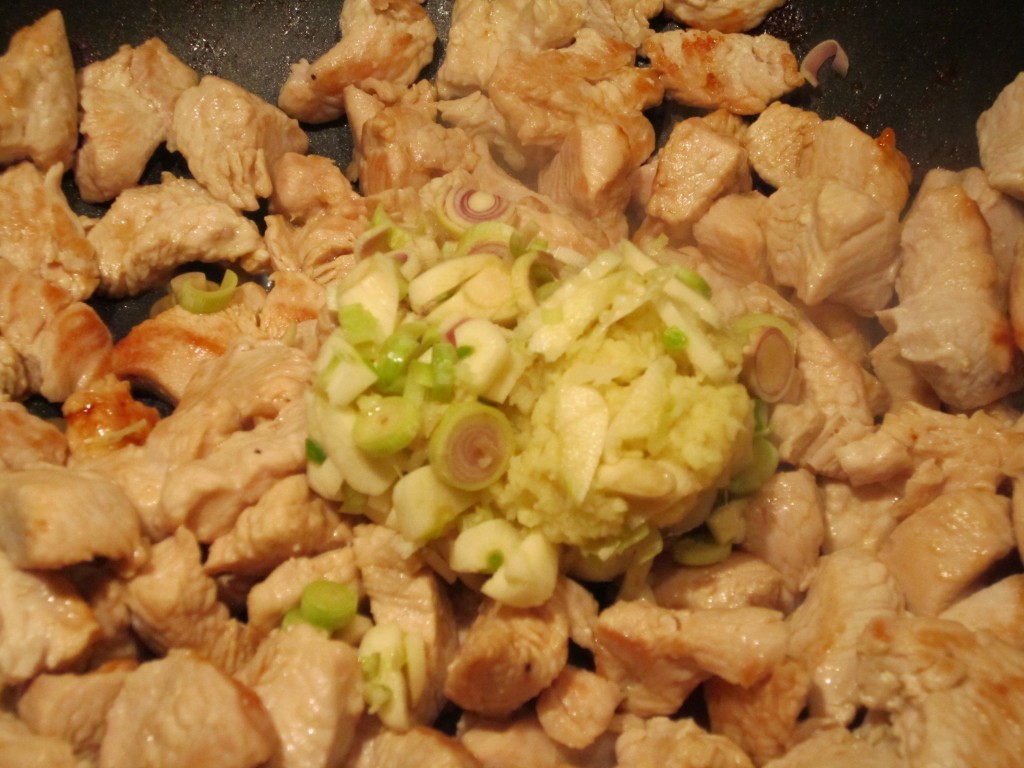 Add the veggies and give them about 5 minutes on full heat to make them get a bit of colour too.
Now add the curry paste and the coconut milk.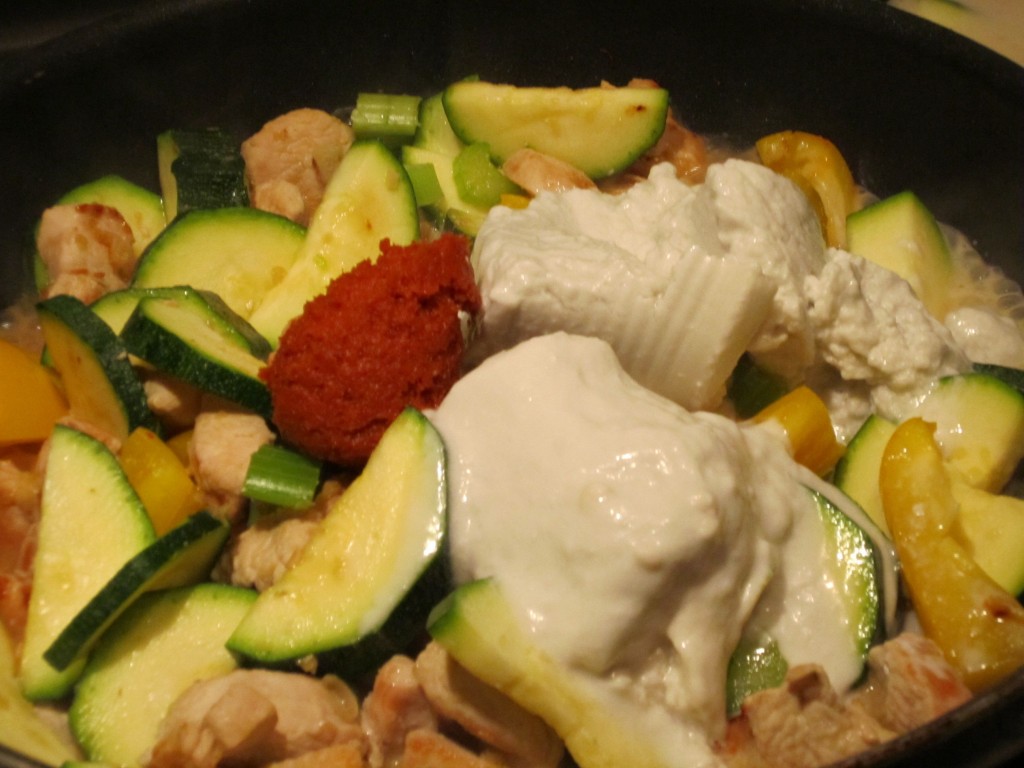 When it is bubbling, add a mix of fish sauce, sweet chili sauce and lime juice (and zest if you have it.)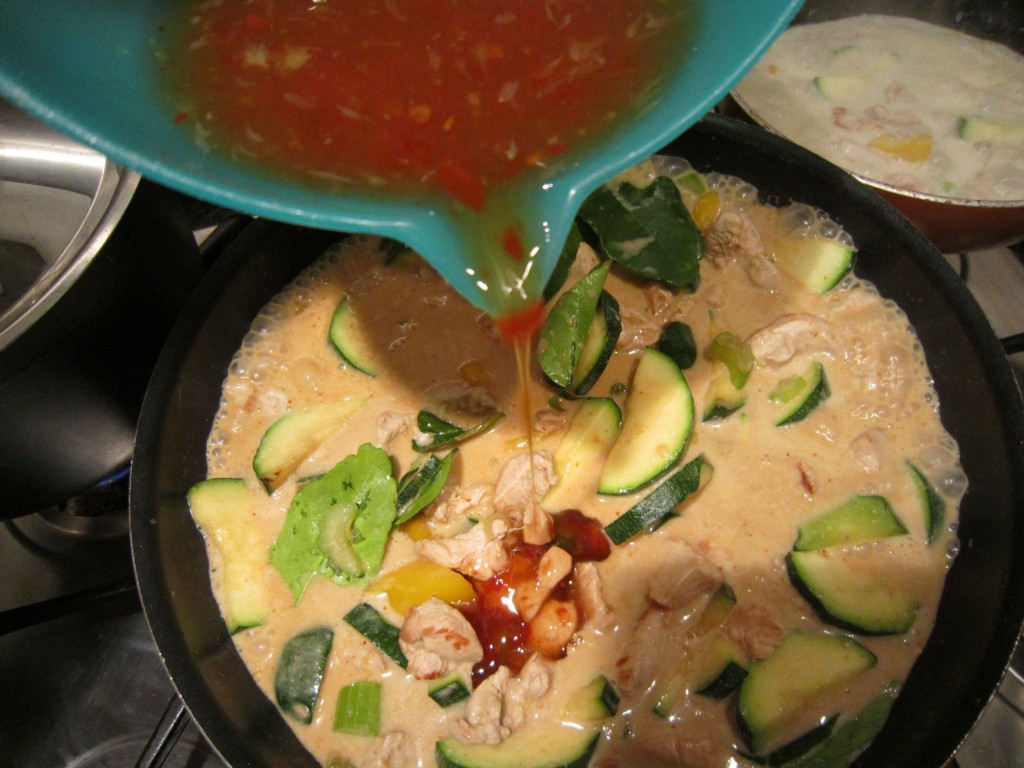 Add the lime leaves. Look: I heart you!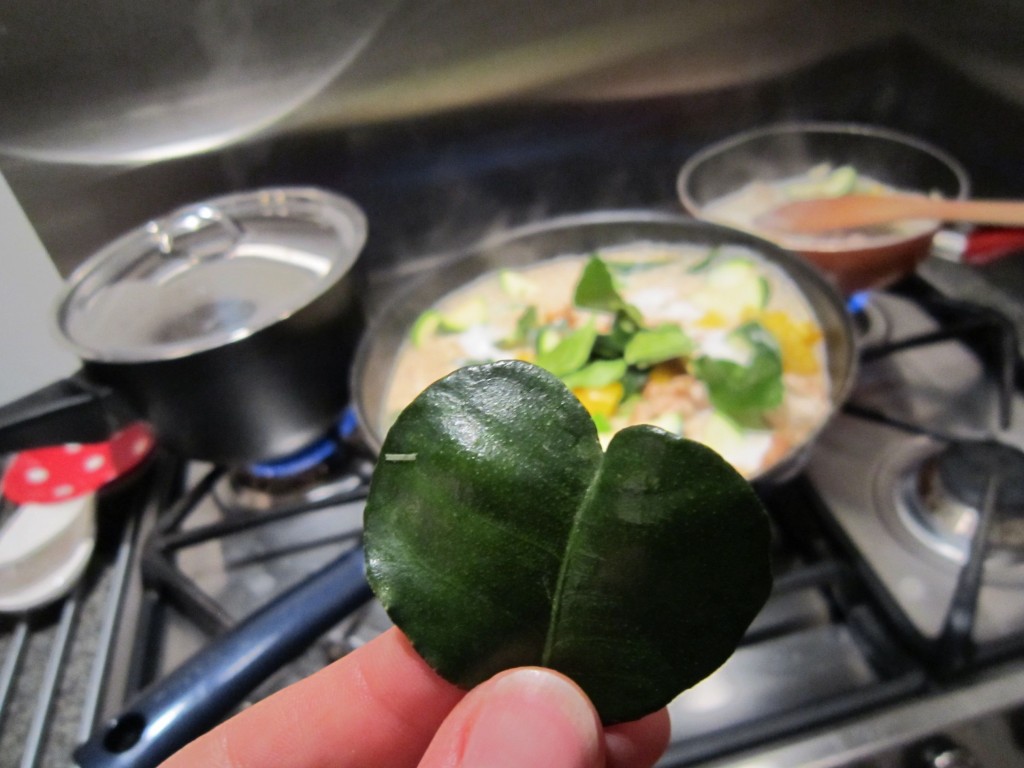 Once everything is tender, add the chilies.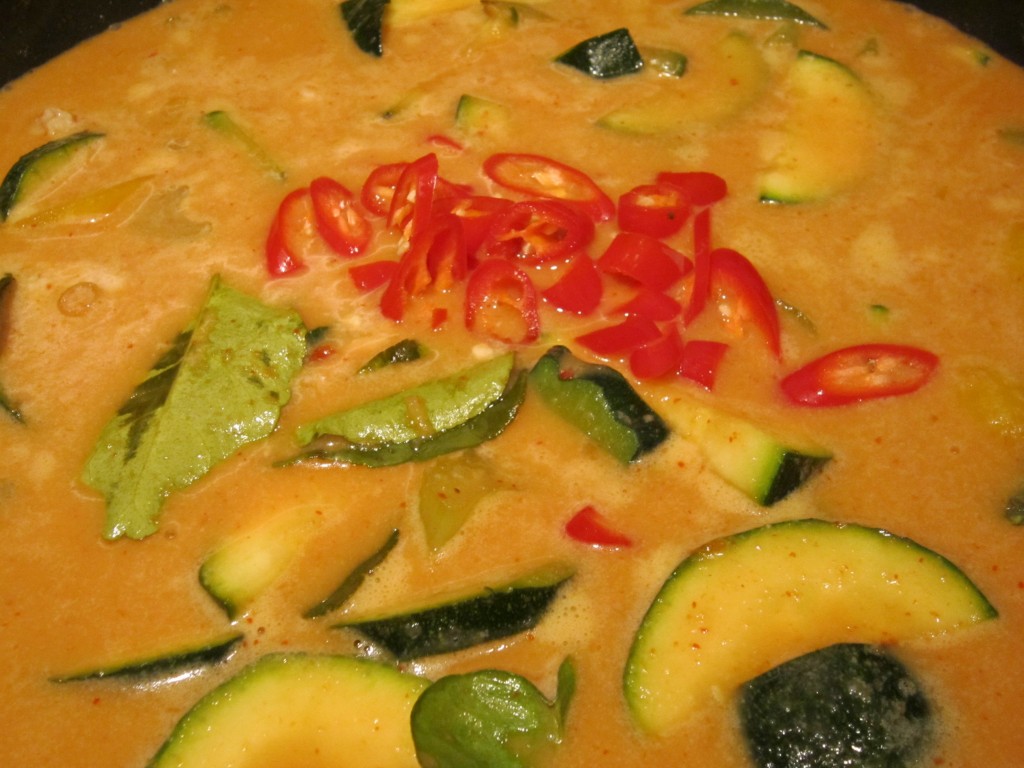 Serve with plenty of fresh coriander on top. You can serve it with or without rice.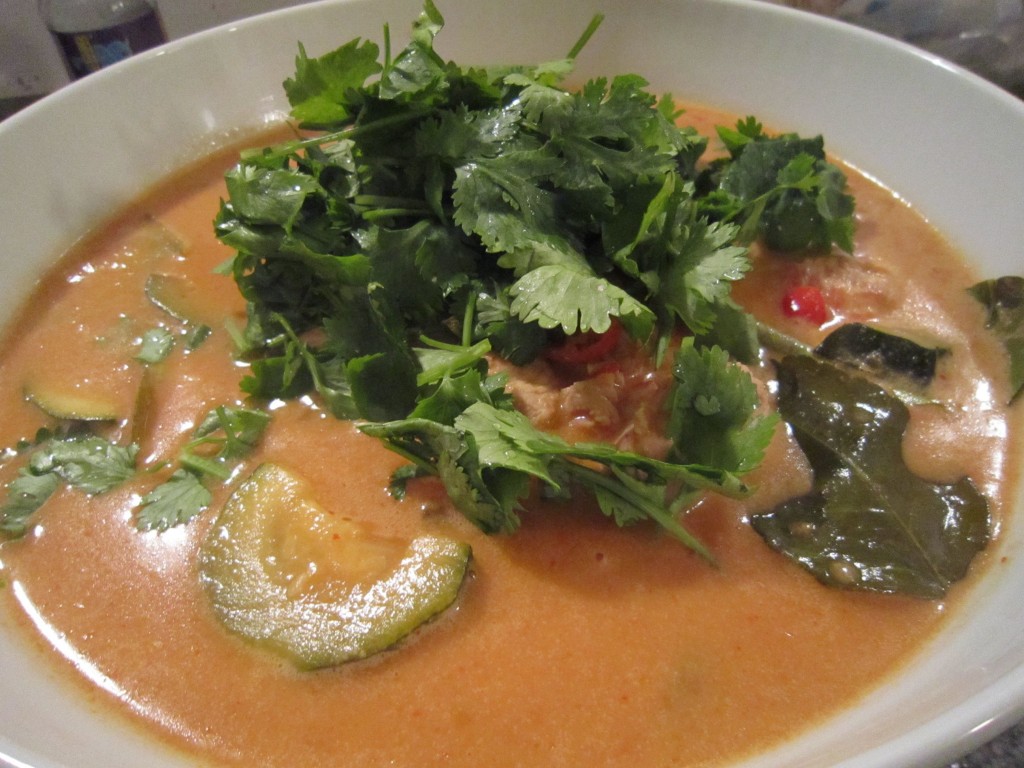 Ta-daahhh!
Goes great with a cold brewsky. That's beer.
Enjoy!
PLEASE SHARE! -thanks…