Having been married since last century, it has been forever since I went on a really hot date. Luckily, us chubby housewives have ways of compensating… So here's a hot date!
Well, here's a very easy, quick and delicious entree, tapas or hors d'oeuvre.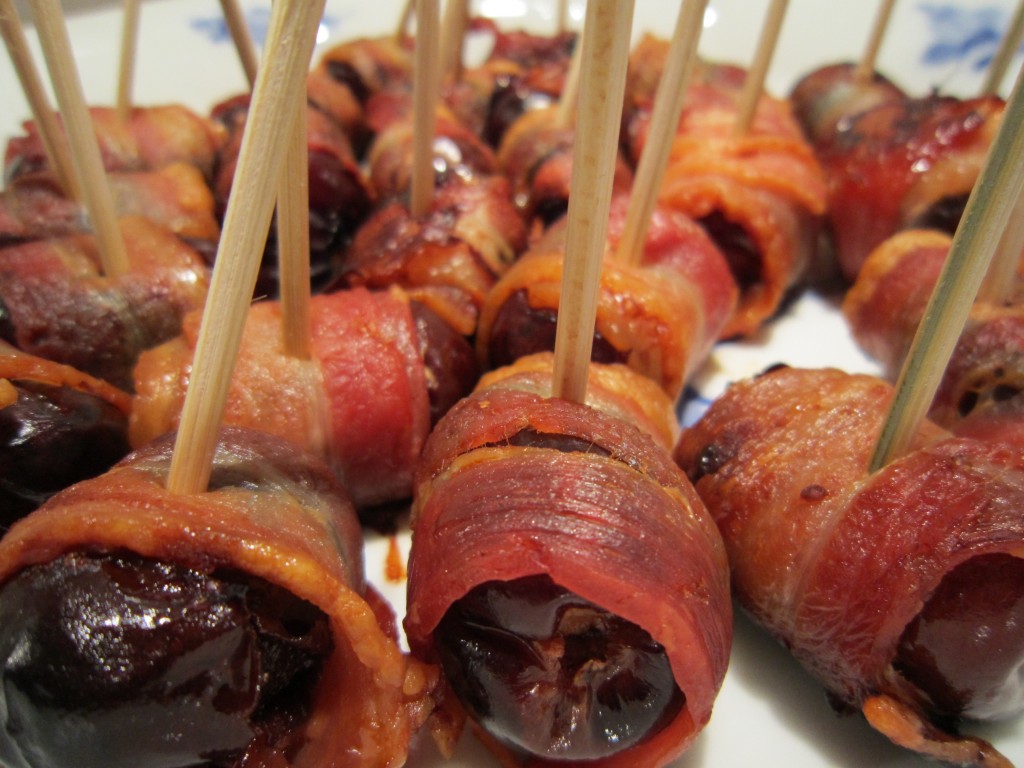 You need:
Dates – alternatively, you can use prunes, dried figs or whole water chestnuts. (Let's face it – anything will taste good if you wrap it in bacon! As the sailor tryingly told the nun!)
Thinly sliced bacon – or parma ham
You wrap the dates in the bacon/ham.
Bake in the oven, 200 degrees celcius for about 7-10 minutes.
Serve with a tooth pick in them.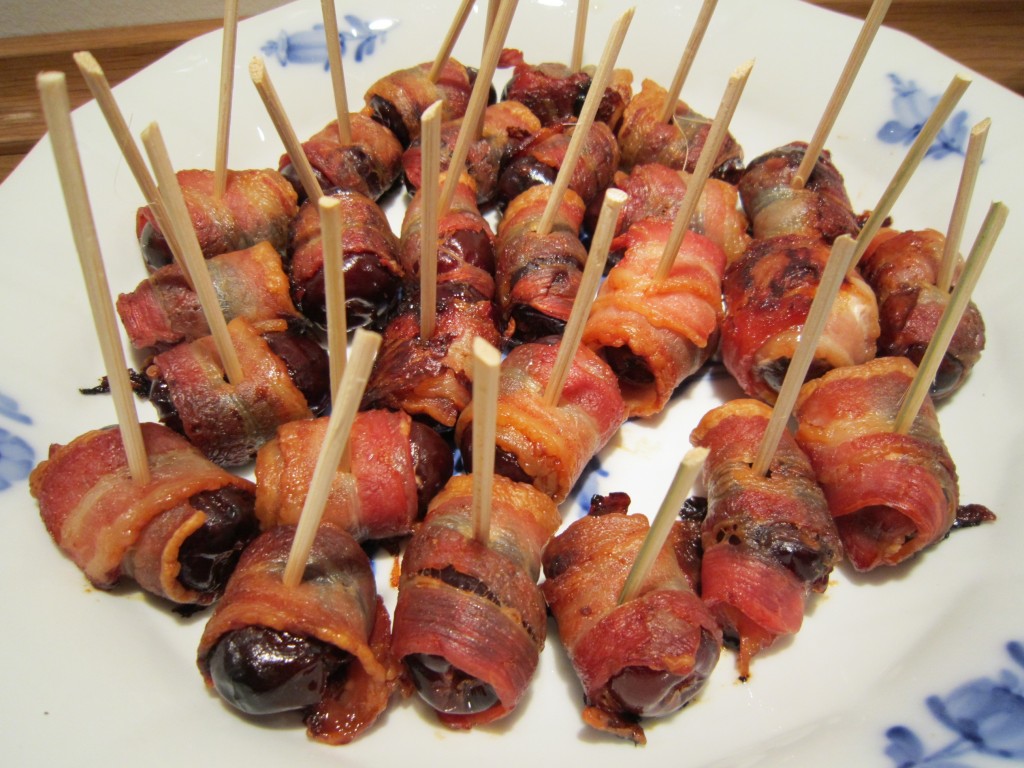 Ta-daaah!!