Another quick and easy little thing to serve with a chilled glas of Cava is Lox on baguette.
You need:
Baguette or what other (white) bread you have – sliced and toasted
Arugula lettuce or other green (baby spinach is great too)
Cream cheese
Smoked salmon finely sliced
Salmon roe – or trout roe – or caviar
Dill
Red onion
Cucumber
Lemon wedges – optional
Pepper – optional
To make:
Slice and toast the bread (easily done all at once in the oven)
Spread on cream cheese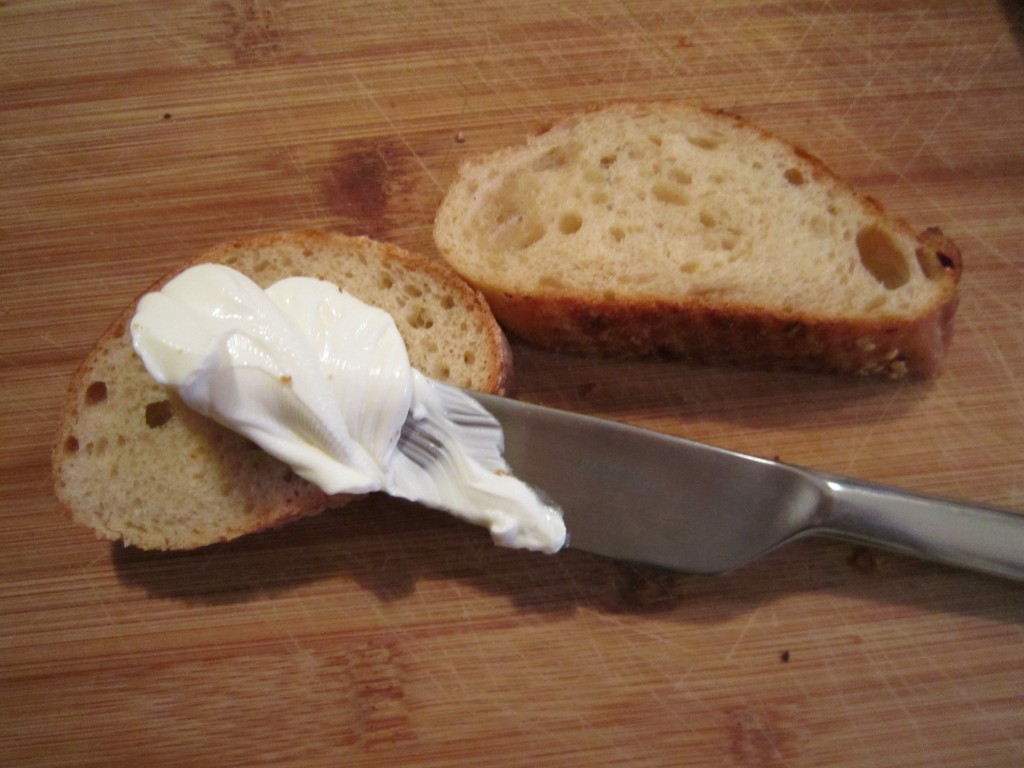 Add the arugula, lox, finely diced onion, sliced cucumber and dill. Add a tea spoon of salmon roe and squeeze it all with lemon juice and add some pepper. No salt! (The salmon is salty in itself!)
It looks like a million dollars and takes 15 min. to make!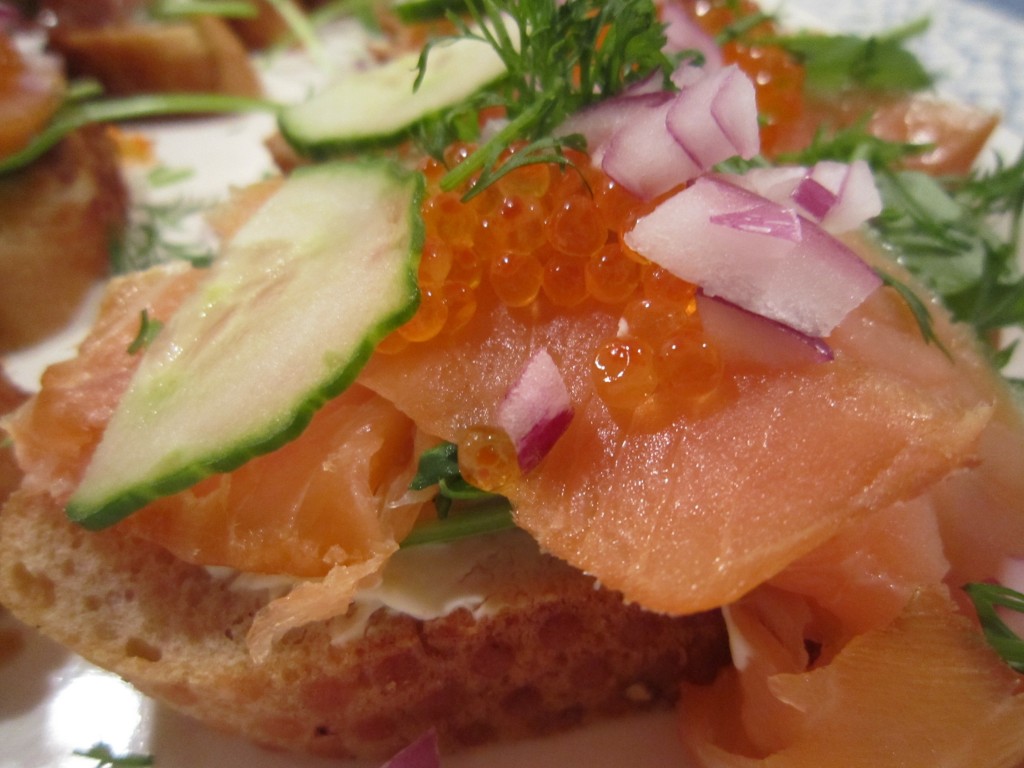 Goes well as a small entree, canape or in a tapas setting.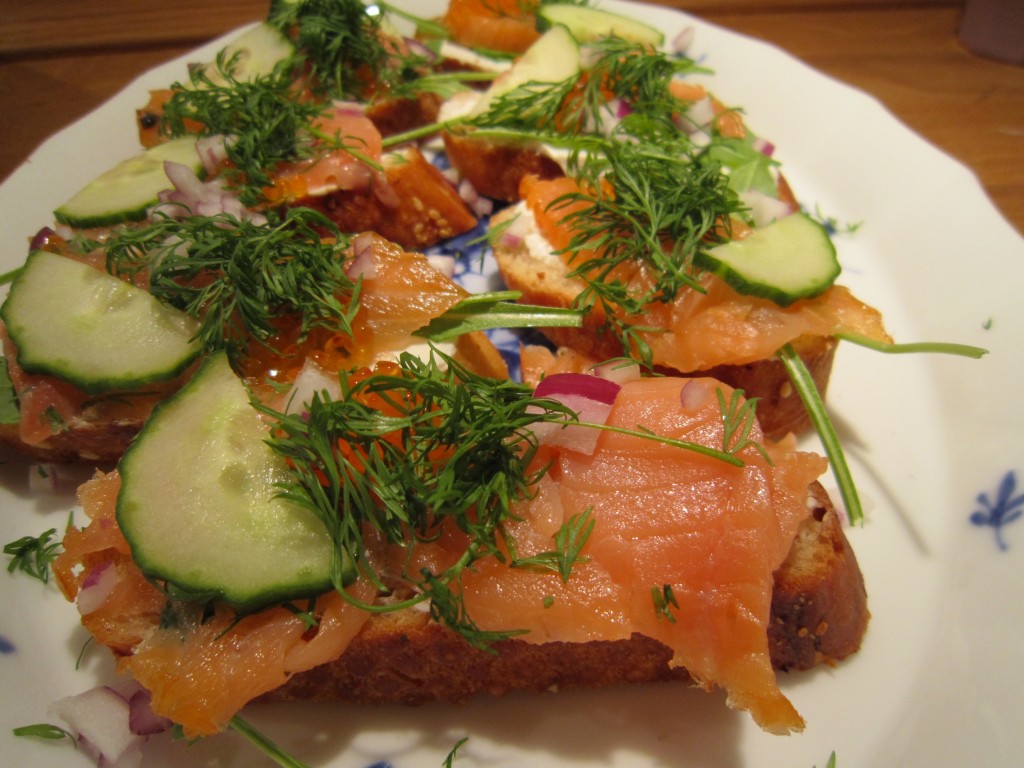 Ta-daaah!
Enjoy!